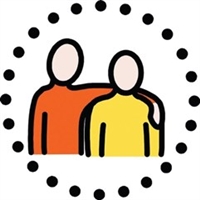 Description
What are Safe Places?
This is a scheme that provides places you can go if you need help to contact a friend or carer when you are in public and feel unsafe. A Safe Place is a shop, business or public building that has signed up to Barnsley Safe Places.
A Safe Place should have a quiet area for you to sit. Staff have been trained to be able to help you contact the people you need.
Who are Safe Places for?
The scheme now provides support to all people who may feel unsafe or unsure when they are out and about. If you have a relative or friend that likes to be independent but may struggle to cope with an incident when out, encourage them to join Barnsley Safe Places.
We have over 73 safe places in Barnsley and are continuing to add more after we have inspected them.  To get access to latest information, please visit our website.
https://www.safeplaces.org.uk/member-schemes/barnsley/
How do I use a Safe Place? The Best way to use Barnsley Safe Places is to Join as a member.
Find out about new Safe Places, Safe Places Events, Get a membership contact card.  For member form
---
Opening Times
8am - 12am
---