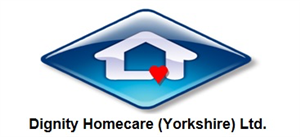 Description
Everyone at Dignity Homecare (Yorkshire) Ltd. is committed to providing person centred care to all our valuable clients.
We believe that all our service users deserve to receive a high quality and individualised standard of care. Our friendly, respectful and courteous team of support workers are regularly trained to promote the highest standards of care and are under the supervision of a dedicated homecare manager who has had many years experience in the homecare sector. This gives peace of mind to relatives, knowing that their loved ones are extremely well looked after based on their individual needs and preferences.
Our aim is to promote independence, individuality and to maintain dignity towards our service users in the safety of their own homes. We deliver person centred care to the elderly, vulnerable and adults support individuals with dementia.
---
CQC Properties
CQC Age Band: Caring for adults over 65 yrs, Caring for adults under 65 yrs
CQC Service Type: Homecare agencies
CQC Specialism: Caring for adults over 65 yrs, Caring for adults under 65 yrs, Dementia, Learning disabilities, Mental health conditions, Personal care, Physical disabilities, Sensory impairments
---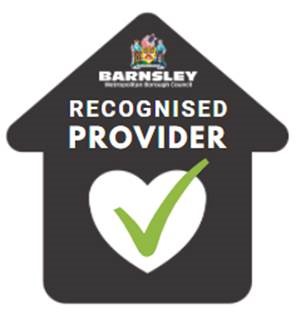 Contact Details
Contact name: Ms Carolyne Kane
Email address: Carolynekane1@hotmail.co.uk
Role: Registered Manager
Phone number: (01226) 381905/ (01226) 385578
Mobile number:
Fax number: (01226) 383472
---
Locations
Address details:
1 Bence Ln, Darton, Barnsley S75 5NX
---
Other Details
Eligibility: This service is part of the Registered Providers List. The RPL is set up, monitored and updated by Barnsley Council. If you are an adult in Barnsley who is looking for packages of care and support, you can choose from the list of providers who follow a clear quality framework and have been assessed by the Council. In order to gain Recognised Provider status and the RPL quality mark, providers must meet a number of quality standards, including: •clear agreements with customers •a welcoming approach to customer comments and complaints •considerate and respectful conduct of staff and volunteers •a robust Adult Safeguarding Policy Adults who purchase care and support services using their own money, or through a Direct Payment, are free to choose providers who are not included on the Recognised Provider List. There is no contractual relationship involved in providers appearing on the RPL. The award of the RPL logo to providers is intended to be a quality mark with which people can then make informed choices as to which providers they may decide to use.
---
Published: 09 August 2019
---
---