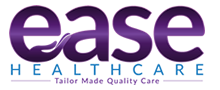 Description
We are specialists in providing person centred health and social care staffing solutions of the highest standard. Our staff are trained to ensure that the care that they deliver is safe, clinically effective and provides as positive an experience for the client as possible. We have an open and transparent culture with both our staff and clients. Hence, our open-door policy encourages all our stakeholders to come in our offices whenever a need arises and provide the necessary information / feedback, which in-turn help us to improve our service.
We are registered and regulated by the Care Quality Commission (CQC) the independent regulator of health and social care in England.
We work within Supported Living Services, Residential and Nursing Care Homes, Hospitals, Specialist Schools, Children Services, Learning Disability Services, Mental Health Services and Service User own homes.
There are so many reasons to choose Ease Healthcare 
We provide a bespoke service to meet your requirements
Consistency and continuity of staff
We guarantee 100% staff compliance
Effective quality assurance practices
We here for you 24 hours a day, 7 days a week
Ease Healthcare is committed to providing bespoke services and opportunities which promotes equality and embraces diversity. Our staff have regular supervision, appraisals and access to help and assistance at all times.
We offer all our staff: 
A dedicated, friendly team who will ensure you have shifts to suits your needs and lifestyle
Loads of work
Professional development
Personal commitment to an excellent service
Rapid response 24/7.
---
CQC Properties
CQC Age Band: Caring for adults over 65 yrs, Caring for adults under 65 yrs
CQC Service Type: Homecare agencies
CQC Specialism: Dementia, Eating disorders, Mental health conditions, Personal care, Physical disabilities, Sensory impairments
---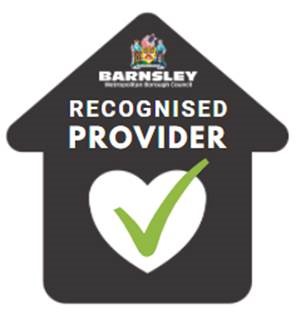 Contact Details
Email address: info@easehealthcare.co.uk
Phone number: 01226 107061
Mobile number:07507 820 677
---
Locations
Address details:
BBIC Innovation Way, Barnsley, South Yorkshire, S75 1JL
---
Other Details
Eligibility: This service is part of the Registered Providers List. The RPL is set up, monitored and updated by Barnsley Council. If you are an adult in Barnsley who is looking for packages of care and support, you can choose from the list of providers who follow a clear quality framework and have been assessed by the Council. In order to gain Recognised Provider status and the RPL quality mark, providers must meet a number of quality standards, including: •clear agreements with customers •a welcoming approach to customer comments and complaints •considerate and respectful conduct of staff and volunteers •a robust Adult Safeguarding Policy Adults who purchase care and support services using their own money, or through a Direct Payment, are free to choose providers who are not included on the Recognised Provider List. There is no contractual relationship involved in providers appearing on the RPL. The award of the RPL logo to providers is intended to be a quality mark with which people can then make informed choices as to which providers they may decide to use.
---
Published: 09 August 2019
---
---