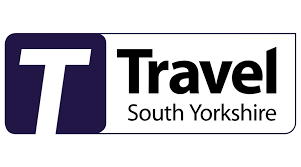 Description
We provide accessible transport to people in the Barnsley Borough, who are Disabled, Elderly or Infirm, to help them lead an independent life where transport is an issue. If you have difficulty using mainstream public transport, Door 2 Door Community Transport services in South Yorkshire may be able to help. Within the Barnsley area, this service is provided by Barnsley Dial a Ride. Dial a Ride services are operated using fully accessible vehicles that take you directly from your home and around the local area you live in, personalising your journey to your needs, making your travel experience as easy as possible.
All Dial a Ride services must be pre-booked before travel. Before using Dial a Ride, you will need to register. You can do this by contacting them and filling out a simple form, which they will help you to complete. Registration is free.
There is a fee, and you are not allowed to use ENCTS passes on the services, but journeys are less than the cost of a taxi.
We are also able to provide:
ShopperBus: on set days and times in your area, going to a supermarket, or local town or city centre. Picks you up from home. 
Group Travel: If you are a member of a group that wants to use a minibus, either with your own driver or with a driver supplied, then the Group Travel scheme may be what you are looking for.
All Dial a Ride services are subject to availability, as there is a large demand, so the more flexible you can be with the time you want to travel, the more likely it is that you will be able to make a booking.
Please contact us for more information.
---
Contact Details
Contact name: Tracey Shepherd
Email address: dispatch@barnsleydialaride.co.uk
Role: Service Manager
Phone number: 01226 732096
Mobile number:
Address: Able House, Barkston Road, Carlton, Barnsley, S71 3HU
---
Locations
Address details:
Barnsley
---
Other Details
Cost: Fees start at £2.50
Eligibility: Accessibility Issues: Elderly & Disabled
---
Published: 09 August 2019
---