Description
At Fusco Browne Healthcare, we offer flexible individual support to enable you to live the life you choose in your own home. We provide a service that is centred to your personal needs. Our service is available round the clock. Our care workers are trained to the highest standards so that they are equipped with the necessary skills and knowledge to deliver the very best care standards. As we are committed to the principles of safe quality care, all our staff are employed only following a rigorous recruitment procedure including a DBS check.
We aim to be open, accessible and responsive to the needs of all who use our service and staff as we believe that open dialogue enhances and promotes best practice. We provide our Service Users with pre-assessed care packages that ensure changing needs continue to be met.
Our services are tailored for:
Young adults aged 18 years and over
Older people over 65 years 
People with physical disabilities
People with sensory loss, including those with dual sensory impairment
People with mental health problems
People with learning disabilities
Personal or family carers Services include: 
Personal Care such as, getting up and putting to bed, assisting with washing, bathing and showering, dressing and undressing, oral care/shaving, toileting/continence care, meal preparation, medication support.
Escort Services & Companionship such as attending appointments, social events and leisure activities
Sit-in Care Services (day and night) - Sleep in/Night Time Carers' Services
Rehabilitation following hospital (re-ablement)
Respite Care Services cover for family/carer to take a break for a short period or round the clock
Domestic Services such as cleaning or light gardening
Please contact us for more information.
---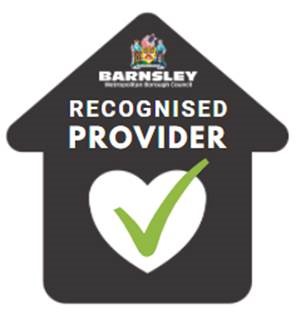 Contact Details
Contact name: Miss Leigh Dooley
Email address: info@fuscobrownehealthcare.co.uk
Role: Administrator
Phone number: 0114 3032011
Mobile number:
Fax number: 0114 2722041
---
Locations
Address details:
6 Nursery Street, S3 8GG
---
Other Details
Eligibility: This service is part of the Registered Providers List. The RPL is set up, monitored and updated by Barnsley Council. If you are an adult in Barnsley who is looking for packages of care and support, you can choose from the list of providers who follow a clear quality framework and have been assessed by the Council. In order to gain Recognised Provider status and the RPL quality mark, providers must meet a number of quality standards, including: •clear agreements with customers •a welcoming approach to customer comments and complaints •considerate and respectful conduct of staff and volunteers •a robust Adult Safeguarding Policy Adults who purchase care and support services using their own money, or through a Direct Payment, are free to choose providers who are not included on the Recognised Provider List. There is no contractual relationship involved in providers appearing on the RPL. The award of the RPL logo to providers is intended to be a quality mark with which people can then make informed choices as to which providers they may decide to use.
---
Published: 09 August 2019
---
---