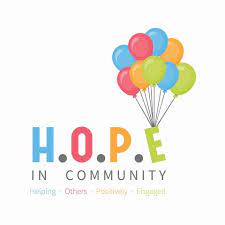 Description
An initiative to better the community.
We are a constitutional group with the aim of bringing our local community together. We aim to improve the quality of people's lives by providing a range of different activities, as well as many other fundraising events and services across Barnsley.
Our new support hub and 'new to you' shop is in the town centre and everyone is welcome to drop in.
We have a range of courses available including:
Hope Listening Service
Foodbank
The More the Merrier, Multiple Birth Toddler Group
St George's Toddler Group
5 Week 'Cooking on a Budget Course.' (Booking Essential)
Healthy Holidays: Seasonal events for all the family (Free Food and Art, donations appreciated)
Job Support: This is a service that we offer on a one to one basis which aims to help with curriculum vitaes (CV), Cover Letters, Job Searches, Applications, Mock Interviews, and skill identification. As well as this we are working with the B2W Group (https://b2wgroup.com/) who are running a job support drop in once a month for more in depth support. At the support hub.

Carers Community Garden Social Club

Volunteer opportunities
Contact us for more information.
Helping Others Positively Engaged in Community is now a Charity Incorporated Organisation (CIO) Charity number 1187996
Barnsley Safe Places
Barnsley Safe Places welcomes anyone over the age of 16 to join as a member. Anyone can feel unsafe or unsure whilst out and about if something goes wrong. The venues available in Barnsley have been trained to be welcoming and helpful to anyone and everyone. There are a variety of venues such as libraries and cafes so you can find a quiet place by yourself or get help.
For more information about this venue, visit https://www.safeplaces.org.uk/member-schemes/barnsley/hope-in-community/
---
Opening Times
Shop open Monday to Friday 10am - 2.30pm 
---
Contact Details
Contact name: Peter Robertshaw
Email address: admin@hopeincommunity.co.uk,
Role: Coordinator
Mobile number:07462 962292
---
Locations
Address details:
Formerly William Hill, 12 Peel Square, Barnsley, S70 1YA
St George's Church, York Street, Barnsley, S70 1BD
Rear of Car Park, Metrodome, Queens Rd, S71 1AN
---
Other Details
Cost: Free (donations welcome)
---
---
Published: 09 August 2019
---