Description
Kinetic are registered with the Care Quality Commission to provide personal care and nursing care to people living in the community. We provide visits from 30 mins to 24 hours a day in people's own homes. Our staff are fully trained and can deliver social support, personal care, domestic help, complex care including palliative care, ventilator and tracheostomy management, support with long term conditions and tailored support for people with dementia.
We realised that trying to organise care and support can be complicated, but we are only a phone call away and there is plenty of information on our website or please give us a call.
---
CQC Properties
CQC Age Band: Caring for adults over 65 yrs, Caring for adults under 65 yrs
CQC Service Type: Homecare agencies
CQC Specialism: Caring for adults over 65 yrs, Caring for adults under 65 yrs, Dementia, Learning disabilities, Mental health conditions, Nursing care, Personal care, Physical disabilities, Sensory impairments, Substance misuse problems
---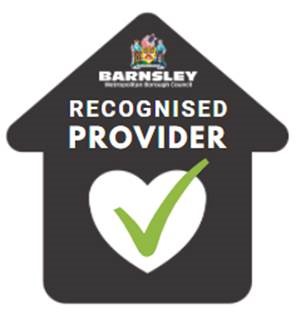 Contact Details
Contact name: Kinetic Nursing Team
Email address: info@kinetic-nursing.co.uk
Phone number: 01709 839395
Mobile number:
---
Locations
Address details:
Unit 11, Ashley Business Court, Rawmarsh Road, Rotherham, S60 1RU
---
Other Details
Eligibility: This service is part of the Registered Providers List. The RPL is set up, monitored and updated by Barnsley Council. If you are an adult in Barnsley who is looking for packages of care and support, you can choose from the list of providers who follow a clear quality framework and have been assessed by the Council. In order to gain Recognised Provider status and the RPL quality mark, providers must meet a number of quality standards, including: •clear agreements with customers •a welcoming approach to customer comments and complaints •considerate and respectful conduct of staff and volunteers •a robust Adult Safeguarding Policy Adults who purchase care and support services using their own money, or through a Direct Payment, are free to choose providers who are not included on the Recognised Provider List. There is no contractual relationship involved in providers appearing on the RPL. The award of the RPL logo to providers is intended to be a quality mark with which people can then make informed choices as to which providers they may decide to use.
---
Published: 09 August 2019
---
---