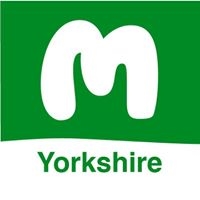 Description
What is HOPE? HOPE is a course developed by MacMillan Cancer Support and Coventry University to support you after cancer treatment. It can help you rediscover your strengths and overcome the emotional and practical challenges of life after cancer.
You can share your experiences and get support from other people going through the same thing. You don't have to face it alone. HOPE is a free six week course and each session runs for 2 & 1/2 hours (usually on the same day and time). Each is run by a health and social care professional and volunteer trained to support you to feel more like yourself again.
During the Covid-19 period, we are able to offer support online and ask you to commit to 2 per week at a time that suits you, and you have access to the internet via a smartphone, tablet or PC.
HOPE can help you:
Regain your confidence so you feel more like yourself again
Use relaxation techniques for your mind and body
Cope with anger, anxiety, depression and uncertainty
Handle stressful situations
Plan for your future
Use your potential to make the most of your life.
Sign up: bit.ly/MAC-HOPE or click the website link.
---
Opening Times
Start dates 4th May, 1st June 2020
---
Contact Details
Contact name: Business Support: - Alison Spencer
Email address: alisonspencer@nhs.net
Mobile number:
Address: Barnsley Hospital, Gawber Road, Barnsley, S75 2EP
---
Contact name: Get online at bit.ly/MAC-HOPE
Mobile number:
---
Locations
Address details:
Barnsley Hospital, Gawber Road, Barnsley, S75 2EP
---
Other Details
Cost: FREE
Eligibility: Anyone over 18 who has had or who is living with cancer.
---
Published: 09 August 2019
---