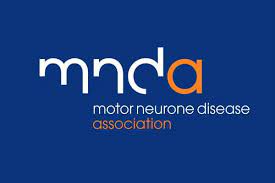 Description
Wether you have been diagnosed with MND or you know someone who has, our services can make a real difference to how you cope in the future.
We are able to help with:
MND Connect helpline
Equipment loan for MND
Financial support grants
Communication aids service
Care centres and community services 
Online forum
Our South Yorkshire branch is run entirely by volunteers and aims to provide the best possible support to local people with MND, their families and carers.
The branch will also continue to support people affected by MND in a number of ways. Our Association visitors will stay in touch, we will continue to provide local information and the committee will administer Emergency funding while staying at home during the coronavirus outbreak in addition to our normal Quality of Life grants, and grants for Carers and Young people. Please contact us to find out more or complete an online care referral form
Branch activities are very different at the moment, but please check Branch news for activities that are taking place locally.  You can get up to date information on Covid-19 and MND produced in conjunction with MND specialists.
You will also find information around the roll out of the vaccine and the different priority groups. This video series called Ask the Experts helps to answer many of the questions that people with MND have had on their minds.
The South Yorkshire Branch has been fundraising and raising awareness of MND in and around Sheffield, Barnsley, Rotherham and Doncaster for over 22 years.
Do you know about the Benefits Advice Service? - 0808 801 0620
They are still working at this difficult time and their expertise is needed more than ever. This free service is open from 9.00am to 5.00pm Monday to Friday to answer questions from individuals and families affected by MND.
We are fortunate to have the world class MND research facilities at SITraN Sheffield here on our doorstep. The extensive work that has been done there for over 10 years is bringing us closer to effective treatments and hopefully one day a cure. All MND research needs more funding to Unite to End MND. Please help our research colleagues now, by signing the petition to the government requesting the necessary funds. If we get £100,000 signatures the petition will be considered for debate in Parliament. Please spread the word and make this happen.
Thank you to all those who support the Branch via fundraising and donations. Cheques should be made payable to MND Association South Yorkshire  and sent to our treasurer Mr P Hebblethwaite at 55 Newfield Lane Sheffield S17 3DD.
Direct payment can be made into the Branch Account no 02972378 sort code 30-96-09
Please do share with us just what you have been doing to raise funds or why you're donating, by contacting any of the volunteers within the branch.
For further information about what happens in the branch please read our Spring Newsletter or take a look at the photos of our past events on Flickr
Our quarterly newsletter lists all our contact details and meeting dates, and can be sent out electronically, or posted directly to you. Just contact Chris Naylor - 01142 653774 - chris222@sky.com.
---
Contact Details
Contact name: Ann Quinn
Email address: mndvisitor@gmail.com
Mobile number:07776191333
---
Locations
Address details:
Barnsley
---
---
Published: 10 May 2021
---