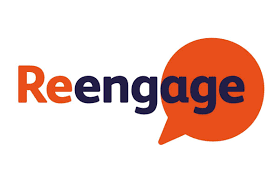 Description
As you get older it's not unusual to spend more time on your own, particularly if you've lost loved ones or your health isn't what it used to be. We want you to know that Re-engage is here for you.
If you'd like a bit of extra company, we can match you with one our friendly call companions.  They love a good chat and they're great listeners too.
How it works
One of our call companions will phone you at a time that suits you both most likely once a week or twice a month. The call lasts for half an hour or so and you can chat about anything that interests you. What is great is that the same volunteer phones you each time, so you can get to know each other and share stories and laughter - for as long as you both want.
The service is completely free and you don't have to continue with it if you decide it's not for you.
To find out more, call or email us or visit our website for more information.
---
Contact Details
Contact name: Call Companions
Email address: info@reengage.org.uk
Phone number: 0800 716 543
Mobile number:
---
Locations
Address details:
Barnsley
---
Other Details
Cost: FREE
Eligibility: To be eligible for a call companion, you will need to be: Aged 75 or older Living alone or in a sheltered housing with little contact with family or friends at a stage in your life when you struggle to leave the house.
---
Published: 01 June 2020
---