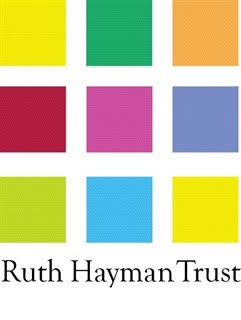 Description
The Ruth Hayman Trust is a charity which awards small grants to support the education and training of adults who have come to settle in the UK, speak English as a second or other language and have difficulty paying for their studies.
The trust is run entirely on the work of volunteer trustees and with the help of supporters. Many of our trustees have a background in teaching and managing ESOL, advising refugees and asylum seekers, or as a refugee.
For more information or to make a grant application, please visit our website or contact us.
The trust is run entirely by volunteers, who include student fundraisers, and we depend on donations to provide our vital grants. We need support more than ever in the light of education budget cuts and fee increases. 
If you would like to know more about supporting our work, please visit http://www.ruthhaymantrust.org.uk/how-to-support-us
---
Contact Details
Contact name: Ruth Hayman Trust
Email address: info@ruthhaymantrust .org.uk
Mobile number:
---
Locations
Address details:
Across the UK
---
Other Details
Cost: Donations welcome
Eligibility: Applicants must provide a good academic reference and show evidence of disadvantage.
---
---
Published: 17 February 2020
---