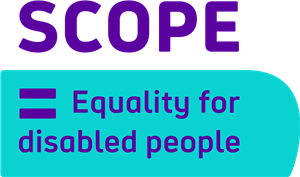 Description
Scope's helpline provides free, independent and impartial advice and support on issues that matter to disabled people and their families when it is needed most. We  also campaign relentlessly to create a fairer society.
There is information and support with:
Adults and children who are new to disability
Disabled Children and School 
Older People and disability
Disability Information in your area 
Advice for professionals
Whether you, your child or those you work with have a physical impairment, learning disability or any other condition, our information is for you.
Our online disability forum is a vibrant and supportive space for disabled people, parents and carers to get disability advice and information, and talk to people with similar experiences.
---
Opening Times
 Monday to Friday 8am - 8pm
Saturday and Sunday 10am - 6pm
---
Contact Details
Contact name: For people with a hearing impairment use Type Text by dialling 18001 from a textphone
Email address: helpline@scope.org.uk
Phone number: 0808 800 3333
Mobile number:
---
Locations
Address details:
Online
---
Other Details
Cost: FREE
---
Published: 09 August 2019
---