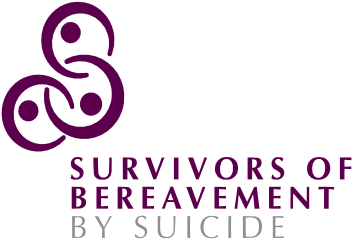 Description
Survivors of Bereavement by Suicide exist to meet the needs and break the isolation experienced by those bereaved by suicide. 
We are a self-help organisation and we aim to provide a safe, confidential environment in which bereaved people can share their experiences and feelings, so giving and gaining support from each other. We also strive to improve public awareness and maintain contacts with many other statutory and voluntary organisations.
We offer a unique and distinct service for bereaved adults across the UK, run by the bereaved for the bereaved. 
We currently help around 7000 people each year and we continue to grow in response to significant unmet demand.
Our Barnsley support group is due to open shortly.  If you need more information please visit our website.  Our Sheffield group is currently holding virtual groups.
We have a national helpline, help via email or you can join our Forum.
---
Opening Times
Helpline – open 9am to 9pm Monday to Sunday 
---