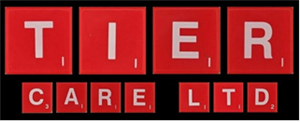 Description
Situated in the village of Darton, Barnsley, South Yorkshire, our 13 en-suite bedroomed respite/residential centre offers a warm welcoming atmosphere.
Whether you are looking for a place to holiday, a place for respite care of a loved one or support following a stay in hospital to help build self-esteem and confidence or a residential care placement.  You need look no further as our luxurious accommodation located in beautiful ground with fully trained staff is on your door step.
What is different about T.I.E.R? We offer a break that feels like a proper holiday for those that need it. With a wide variety of recreation and leisure pursuits to stimulate body and mind and why not indulge in afternoon tea with your newly made friends.
What can be expected at T.I.E.R? Our guests come to us not just for the care they need but also for a fabulous holiday experience/ stay.
 Plenty of support from lively staff
 Fully accessible facilities
 Quality hospitality
 Fantastic activities and entertainment
 Relaxed and friendly environment.
But most of all, on your respite holiday/ break at T.I.E.R you get the chance to meet new people, make new friends, kick back and relax and have fun!
Our facilities We encourage all our guests to make the most of our facilities as they are included in the price.
Hairdressing salon
Pampering room
Nail bar
 Craft room
Art room
Baking room
Games room
Conservatory
Relaxing area
Outside patio area with raised beds
Gardens with seating.
We provide respite holidays for people aged 18 or over that require 24 hour residential care that your standard hotel/ accommodation are unable to provide. T.I.E.R respite holidays are more than just respite care, this is the break you need, the holiday you deserve!
There is a Barnsley dementia champion on hand at all times to assist if required to do so. 
Please contact us for more information.
---
Opening Times
24 hour care
---
Contact Details
Contact name: Ms Janine Spencer
Email address: tiercareltd@hotmail.co.uk
Phone number: 01226 380038
Mobile number:
Address: 31 Churchfield Lane, Darton, South Yorkshire, Barnsley, S75 5DH
---
Locations
Address details:
31 Churchfield Lane, Darton, South Yorkshire, S75 5DH
---
Other Details
Cost: £650 for the residential service and £750.00 per week for the respite service
---
Published: 09 August 2019
---
---