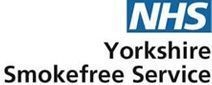 Description
Due to Covid-19 (Coronavirus), the service is currently only offering smoking support over the phone or virtually, via video calls or virtual groups. Stop Smoking products such as NRT or Champix* are being offered FREE for the 12 week programme and sent straight to a pharmacy of choice.
*Champix subject to availability
If you would like any help or information you can just call 01226 644364 to make a referral.
Stopping smoking can be a challenge but we are here to support you. In fact, with NHS support you're up to four times more likely to quit successfully! We've already helped thousands of people in Yorkshire quit, so let us help you.
We are able to help you stop smoking in your local community with clinics offering 1:1 and groups sessions with free nicotine replacement therapy and Champix on a voucher scheme.  This is a 12 week programme and we also offer behavioural support to help with breaking the habit.
You Quit Your Way
We know that different things work for different people, so our free and confidential NHS stop smoking specialists can help you find what's right for you. You can use any combination of our support, whatever suit you best.
Telephone Support
If you fancy a chat then give us a call on 0800 612 0011 or 0330 6601 166. We can tell you more about your choices and your local service, or you can complete your entire quit journey with us on the phone. Even if you just want to talk about whether you're ready to stop.
We can also provide ongoing support via text, but only if you choose this option. We promise we won't bombard you with text messages!
Come and See Us
We'd love to see you. We run a variety of groups and clinics so there are plenty of opportunities for you to come and see us, whether you want to come somewhere close to where you live or where you work. You can find our locations on our website or give us a call.
Quit Online
Our online quit programme lets you create your own personal profile and you get interactive support during your quit journey. You get all the support you need 24/7 and you can access it whenever you like. It includes: 
A personal plan
Pledges and rewards
Personalised tools
Optional motivational messages by email or text
Online chat with our advisers
An online community to connect with other quitters.
We also have a live chat facility, so you can have a virtual conversation with a stop smoking specialist.
Everyone's reason for quitting smoking is different and that's why we treat you as an individual, working with you to develop a method and support programme that will suit you and lead to better results. We are not here to judge, all our staff are friendly, approachable and non-judgemental, that's how we get such good results.
To find out more about all the different products available visit Yorkshire smoke free on YouTube
---
Opening Times
COVID - 19 we are currently only able to offer a telephone support service on Monday - Friday 9.30am - 4.30pm 
Library @ The Lightbox
Mon - 9am - 1pm  1:1
Tues - 9am - 5pm 1:1
Wed - 9am - 12pm 1:1
Monk Bretton Community Centre
Mon - 1.30pm -2.30pm New starters, 3pm- 4pm Returners
Royston Surgery, Midland Road
Mon - 9am - 12pm (must be a patient at GP surgery)
Fri - 9am - 4.30pm (must be a patient at GP surgery)
High Street Practice, Royston
Tues - 1pm - 4.30pm (must be a patient at GP surgery)
Goldthorpe Green Medical Centre (Lift Building)
Tues - 8.30am - 12pm 1:1
Goldthorpe Library
Thurs - 1.30pm - 2.30pm New Starters, 3pm - 4pm Returners
Thurnscoe Embankment Centre (Family Centre)
Tues - 1pm - 4.30pm 1:1
Hoyland Lift Building
Tues - 12.30pm - 4.30pm 1:1
Telephone Clinic
Wed - 1pm - 4.30pm
Fri - 9am - 4.30pm 
Mapplewell Health Centre
Wed - 9am - 12pm 1:1
Age UK Barnsley
Wed - 1pm - 2pm New starters, 2.30pm - 3.30pm Returners
Priory Campus
Wed - (evening) 6pm - 8pm 1:1
Cudworth Lift Building
Thurs - 12pm - 4.30pm 
Garland House Surgery
Thurs - 8.30am - 12pm
Mapplewell Village Hall
Thurs - 9.30am - 10.30am New starters, 11am - 12pm Returners
Barnsley Town Hall
Thurs (evening) 5pm - 7pm 1:1
Lundwood Family Centre
Fri - 9am - 12pm 
Barnsley Hospital
Mon - Fri - 9.30am - 4.30pm 
---
Contact Details
Contact name: Yorkshire Smoke Free Barnsley
Phone number: 01226 644364 (opt 2) or 0800 612 0011 (Free)
Mobile number:0330 660 1166 (free from a mobile)
---
Locations
Address details:
At Venues throughout Barnsley, S70 2DR
---
Other Details
Cost: FREE telephone call are all free (ring 0330 for free mobile calls)
---
Published: 09 August 2019
---