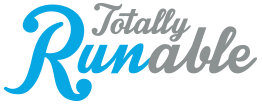 Description
Run It" is an 8 week course aimed at girls and women 18-25 in Barnsley. This is a fully funded course in collaboration with Street Games and Barnsley Council, and we have places for up to 20 young women. 
The course is aimed at those who would love to complete a 5k in 8 weeks but aren't sure it's possible.
It mixes everything you need to start running physically, with everything you need to keep going from a mindset perspective. Each week participants will have a training plan to follow, either alone, with family or in small groups (sticking to Government guidance at the time), and an online mindset training session focusing on a different topic each week (including Growth Mindset, Habits, Motivation, Goal-setting and Milestones).
All the messages in the mindset sessions are things you can learn through running to take with you into other areas of your life. The secret is that it isn't really about running. It is about learning that you can do more than you thought you could, which is something that can feed into every other aspect of your life once you've learned it. 
Our aim is to engage all those who participate in the course in the whole 8 weeks, and for them to complete a 5k by the end of the Summer.
To encourage you to work with others, if you sign up with a friend, you will each receive a free water bottle. If you complete the course, you will receive a free T-shirt.
A short intro from Nat one of the instructors https://youtu.be/E9PPfib9sLs
---
Contact Details
Contact name: Find out more and book your place by emailing
Email address: beinspired@totallyrunable.com
Mobile number:
---
Locations
Address details:
Barnsley
---
Other Details
Cost: FREE
---
Published: 17 August 2020
---