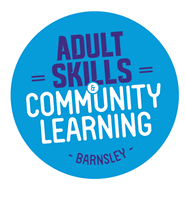 Description
Whether you want to develop skills to get in to work or move on in work, if you would like to learn something new, or improve your mental health and wellbeing, we have the courses just for you.
We are putting learning on your doorstep. If it's been a long time since you left school or studied, we guarantee you'll find yourself learning with other like-minded people in a friendly atmosphere with supportive tutors to help you to reach your full potential.
Join the many people who have reconnected with learning and gained new skills and knowledge, new qualifications, improved their wellbeing or have boosted their confidence with us.
Our Courses:
Courses to develop your skills:
Functional English and maths 
GCSE English and Maths
Family Learning (how to support your children's learning)
Working with children in schools and nursery.
Teaching assistant courses
Health and Social Care
English for Speakers of other Languages
British Sign Language
Computer and digital skills
Food safety and first aid
Interest courses:
Courses for your wellbeing:
Positive thinking
Art, digital photography, glass painting and jewellery making
Sugar craft, sewing, cooking and baking
Courses for learner with learning difficulties and disabilities:
Our popular courses for learners with learning difficulties and/or disabilities (LLDD) are designed to help you to develop skills for independent living, gain an understanding of working life or improve your wellbeing. 
Visit our website or ring or call into one of our learning centres to discuss your next step.  We look forward to welcoming you to Barnsley Adult Skills and Community Learning soon.
Our Wellington House venue is part of Barnsley Safe Places.  For more information see https://www.safeplaces.org.uk/member-schemes/barnsley/adult-skills-community-learning-barnsley/
---
Contact Details
Contact name: Adult Skills and Community Learning
Email address: adultlearning@barnsley.gov.uk
Role: General contact details
Phone number: 01226 775270
Mobile number:
Address: Wellington House, 2nd Floor, Market Street, Barnsley, S70 1WA
---
Locations
Address details:
Cudworth Centre of Excellence, Robert Street, Cudworth, S72 8UQ
Royston Lifelong Learning Centre, Station Road S71 4EP
Roundhouse Lifelong Learning Centre, Laithes Crescent, S71 3AE
High St, Penistone, Sheffield S36 6BR, UK
Acorn Centre, High St, Grimethorpe, Barnsley S72 7BB,
Wellington House, Wellington Street, Barnsley, S70 1WA
---
Other Details
Cost: Most of our courses have a fee, however some courses may be available for no fee or at a discount if you are unemployed or on a means-tested benefit and are actively seeking work. We will explain all the course fee options available to you in person.
---
---
Published: 09 August 2019
---