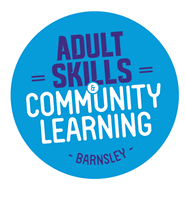 Description
Whether you want to develop skills to get in to work or move on in work, if you would like to learn something new, or improve your mental health and wellbeing, we have the courses just for you.
We offer courses and classes for people aged 19 and over who want to improve their wellbeing, employability and skills or gain qualifications.
With options for a range of levels and abilities, we can help you to set goals based on what you'd like to achieve. You can ease back into learning with a taster class and go right through to gaining a full qualification.
Our team of friendly tutors and advisors will support you every step of the way and make sure you can start a learning journey that's right for you. Get in touch to find out more!
All Of Our Courses:
Courses for adults with learning difficulties and/or disabilities
English for speakers of other languages (ESOL)
Positive thinking
Creative wellbeing
Health and Social Care 
Working with children and families
Food Safety, Health and Safety at Work and Emergency First Aid at Work
Employability
IT and digital skills
English
Maths
Receive 1-1 support from an advisor whether you are looking for work or want to progress in your current job.  We can also help with CV's, job applications, interview skills and much more.
To find out more about how to enrol, paying for a course and what support is available for learning, visit our website or ring or call into one of our learning centres to discuss your next step.  We look forward to welcoming you to Barnsley Adult Skills and Community Learning soon.
Safe Places
Barnsley Safe Places welcomes anyone over the age of 16 to join as a member. Anyone can feel unsafe or unsure whilst out and about if something goes wrong. The venues available in Barnsley have been trained to be welcoming and helpful to anyone and everyone. There are a variety of venues such as libraries and cafes so you can find a quiet place by yourself or get help. https://www.safeplaces.org.uk/member-schemes/barnsley/adult-skills-community-learning-barnsley/
---
Opening Times
Come to our enrolment days
If you're interested in finding out more and taking the next step, come and have a chat! We are hosting enrolment days which allow you to see our facilities, talk to our staff and take an assessment if needed to see what level you are currently at. You will also be able to chat with an advisor who can help you choose the right course for you. Whether you're looking to get a job in childcare, IT services or something to improve your wellbeing, we are here to help. 
Come along and see us on one of the following dates in Wellington House, 2nd Floor, Market Street, Barnsley S70 1WA.
Saturday 20 August from 9.30am to 12.30pm

Monday 22 August from 9.30am to 5pm

Tuesday 23 August from 9.30 to 7pm

Monday 5 September from 9.30am to 5pm

Wednesday 7 September from 12.30pm to 4pm for ESOL courses

Wednesday 7 September from 9.30am to 7pm
---
Contact Details
Contact name: Adult Skills and Community Learning
Email address: adultlearning@barnsley.gov.uk
Role: General contact details
Phone number: 01226 775270
Mobile number:
Address: Wellington House, 2nd Floor, Market Street, Barnsley, S70 1WA
---
Locations
Address details:
Cudworth Centre of Excellence, Robert Street, Cudworth, S72 8UQ
Royston Lifelong Learning Centre, Station Road S71 4EP
Roundhouse Lifelong Learning Centre, Laithes Crescent, S71 3AE
High St, Penistone, Sheffield S36 6BR, UK
Acorn Centre, High St, Grimethorpe, Barnsley S72 7BB,
2nd Floor, Wellington House, Market Street entrance, Barnsley, S70 1WA
---
Other Details
Cost: Most of our courses have a fee, however some courses may be available for no fee or at a discount if you are unemployed or on a means-tested benefit and are actively seeking work. We will explain all the course fee options available to you in person.
---
---
Published: 09 August 2019
---