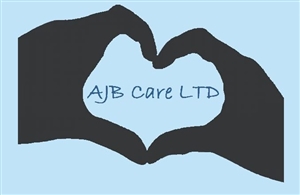 Description
AJB Care offer domiciliary care services.
We are able provide personal care for people living in their own homes.  We have packages of care are designed to meet the individual needs and circumstances of the customer. We are also able to offer a respite sitting services in their own home.
We are able to offer visits from 15 minutes upwards and our care staff are able to call between 7am and 10.30pm.
---
Opening Times
7.00am - 10.30pm
---
CQC Properties
CQC Age Band: Caring for adults over 65 yrs, Caring for adults under 65 yrs
CQC Service Type: Homecare agencies
CQC Specialism: Caring for adults over 65 yrs, Caring for adults under 65 yrs, Dementia, Learning disabilities, Mental health conditions, Personal care, Physical disabilities, Sensory impairments, Substance misuse problems
---
Contact Details
Email address: ajbcareltd@btconnect.com
Role: General contact details
Phone number: 01226 497291
Mobile number:
Address: 31 Churchfield Lane, Darton, South Yorkshire, Barnsley, S75 5DH
---
Locations
Address details:
Services provided throughout the borough, Barnsley, S75 5DH
---
Published: 09 August 2019
---
---