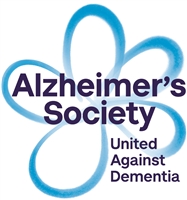 Description
Dementia affects everyone differently. So whether you, a loved one, a friend or neighbour needs dementia support, we are here for you.
Dementia Connect, is a new personalised dementia support service for anyone affected by dementia. It connects you with a whole range of dementia support, by phone, online and face to face. So you're one click away from the answers.  One conversation away from help.
It is free, easy to access and puts you in touch with our Dementia Advisors.
We can provide support to:
help with legal and financial documents
emotional support when things are tough
connecting you to local support groups
help to understand and live with dementia, including coping techniques
support with everyday living, such as government benefits.
Phone Support
Our Dementia Advisors are available on the phone to you the support you need.  They will offer the option of regular calls so we can keep in touch and help you meet your changing support needs.
Online Support
Online support is available round the clock through our website.  Find support materials to download or order, chat to others in a similar situation on our online community, Talking Point, and search for local services through our online directory.
Face to face support
Our local Dementia Advisors can meet you to offer further support, practical advice and information.  We can also connect you with other face to face services in your area.
If you or someone you care for needs support, get in touch. A Dementia Advisor will talk to you about what you need and connect you to the right support for you. And you'll only need to tell your story to us once.
---
Opening Times
Support Line opening hours
Monday - Wednesday 9.00am - 8.00pm
Thursday - Friday 9.00am - 5.00pm
Saturday - Sunday 10.00am - 4.00pm
---
Contact Details
Email address: dementia.connect@alzheimers.org.uk
Phone number: 0333 150 3456
Mobile number:
---
Locations
Address details:
Nationwide
---
Other Details
Cost: FREE
---
Published: 29 January 2021
---