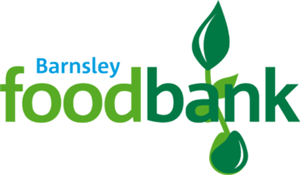 Description
Helping local people in crisis. "The foodbank was there when we really needed it, it was an absolute lifeline."
We don't think anyone in our community should have to face going hungry. That's why we provide three days' nutritionally balanced emergency food and support to local people who are referred to us in crisis. We are part of a nationwide network of foodbanks, supported by The Trussell Trust, working to combat poverty and hunger across the UK. Everyone who comes to the Foodbank for emergency food needs to have a valid foodbank voucher.
Please see our website for more information on obtaining a voucher. We have locations across the borough.
---
Opening Times
Goldthorpe Monday 10am - 11am,
Wombwell Monday 11.30 - 1.30pm, 
Darfield Tuesday 9.30am - 11.30am,
St George's Church Thursday and Friday 12 noon - 2pm,
Penistone  Tuesday 10am - 12pm, 
Hope House Church Monday and Wednesday 10am - 2pm,
Royston Saturday 9am - 11am
Athersley Monday 1pm - 3pm
Hoyland Thursday 10.30am - 12pm
Worsbrough Friday 10am - 12pm
Gateway Church - Thursday
Cudworth - Bow Street Friday from 10am and from 3pm during Covid -19 
---
Contact Details
Contact name: Barnsley Foodbank
Email address: manager@barnsley.foodbank.org.uk
Role: Coordinator
Phone number: 01226 235280
Mobile number:07741 414810
Address: Unit 14, Aldham Industrial Estate, Wombwell, Barnsley, S73 8HA
---
Locations
Address details:
St George's Church, York Street, S70 1BD
Salvation Army Community Centre Straight Lane Goldthorpe Rotherham S63 9DW
Salvation Army 21 Park St Wombwell S73 0HQ
Wesley Methodist Church Barnsley Road Darfield S73 9PB
Hope House Church, 2 Blucher St Barnsley S70 1AP
Central Street Hoyland Common Barnsley S74 0FG
Laithes Crescent Athersley Barnsley S71 3AE
Barnsley Elim Community Centre Warren Quarry Lane Worsbrough Common Barnsley S70 4NF
Midland Rd Royston Barnsley S71 4QJ
St Andrews Church 45 High Street Penistone S36 6BS
---
Other Details
Eligibility: A valid food bank voucher is needed.
---
Published: 09 August 2019
---