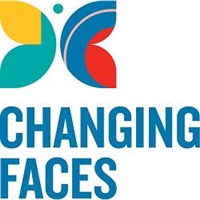 Description
The Changing Faces' Yorkshire and the Humber service, funded by Children in Need, helps support children, young people and their families, affected by a visible difference.
Our highly skilled practitioner can help families and young individuals up to the age of 18, in managing everyday situations like staring, questions, comments, as well as more particular issues like bullying at school, support in beginning college or University, or preparing for surgery.
Your child may have been born with a birthmark, cleft lip and palate or other condition. Perhaps, you are a young person with a mark or scar from a dog bite, or cancer, or have developed a condition like facial palsy, vitiligo, or acne. The size, cause or visibility of the visible difference doesn't always relate to how it can make you feel as a young person, child, or how it can affect the family as a whole. What is important is how big an impact it has on everyday life.
Our practitioner can tailor their support to meet an individuals' needs. This can include
One to one support, either by person or by phone, Skype or email
Support, information and advice to help with feelings and address concerns. 
Advice on how to find out about a condition and its treatment - though we don't provide medical advice or referrals for treatment
Support for teachers and schools, including practical guides, lesson plans, and effective approaches to prevent bullying, or meetings with your child's school, health professionals or others.
To find out more please call our Yorkshire and the Humber office.
We also have Skin Camouflage Service clinics in our region. 
A skin camouflage appointment offers the opportunity to try out skin camouflage products and see if they might be a helpful option. Skin camouflage products are creams and powders that can be used to reduce the appearance of a mark, scar or skin condition. During appointments, our trained skin camouflage practitioners talk to people about their concerns and provide practical advice.
Many people with a visible difference can struggle with social anxiety and low confidence, especially as they can experience staring, comments, or unwanted attention. Our specialist skin camouflage service is there for people with marks, scars and skin conditions who may wish to try out the option of skin camouflage and see if it's a helpful tool for managing life with a visible difference.
---
Contact Details
Contact name: Skin Camouflage (NHS referral Needed)
Email address: skincam@changingfaces.org.uk
Phone number: 0300 012 0276
Mobile number:
Address: https://www.changingfaces.org.uk/skin-camouflage
---
Contact name: Advice and Support for Children in the Yorkshire & Humber Region
Email address: yandh@changingfaces.org.uk
Phone number: 0114 253 6662
Mobile number:
Address: The Circle Rockingham Lane Sheffield S1 4FW
---
Locations
Address details:
Yorkshire and Humber Office, The Circle, 33 Rockingham Lane, Sheffield, S1 4FW
---
Published: 09 August 2019
---