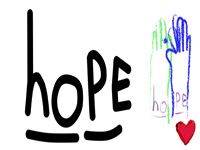 Description
HOPE offers a meeting place through a peer support group, bringing people together who have suffered a bereavement of someone through a traumatic incident or through witnessing a fire, road traffic collision or drowning.
HOPE is here for you and and your family. We understand the specific needs of adults and children and we are here to support you at this time.  HOPE has round the clock support and we are only a text away.
HOPE also has a monthly peer support meeting to come together to support each other. For more information, please get in touch.
There are several ways you can get in touch, telephone, email, post or by visiting our website.
We are an inclusive group, 'our loss is what brings us together.'
---
Contact Details
Contact name: HOPE
Email address: info@hope-sy.org.uk
Phone number: 0114 227 0105 leave us a message and we will call you back within 48 hours
Mobile number:
Address: The Quadrant 99 Parkway Avenue Sheffield S9 4WG
---
Locations
Address details:
Throughout South Yorkshire
---
---
Published: 31 October 2019
---