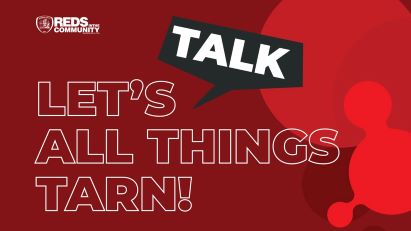 Description
Team Talk is designed to support the mental wellbeing of men in Barnsley and the surrounding areas by getting them talking and socialising with others in a safe environment.
Team Talk is aimed at improving the mental health of men in Barnsley. It is a low-level mental health initiative where men can meet, open up, take some time out and talk about issues in a relaxed, supportive environment. It offers a combined approach to suicide prevention drawing together social activities and peer support in a football setting. Team Talk will enable local men to:
Build new relationships with others facing similar challenges 
Share experiences, tips and coping mechanisms
Access and offer peer support
Realise they are not alone and support is available   
Take a break from their day to day lives
Our sessions are delivered at Oakwell on a Wednesday evening 6pm -7:30pm, where participants have the opportunity to socialise and take part in activities such as Pool, Darts, Table Tennis and exercise.
To register your interest, please complete our sign up form on our webpage and book tickets. https://barnsleyfccommunity.co.uk/event/team-talk/
Barnsley Safe Places
Barnsley
Safe
Places
welcomes
anyone
over
the
age
of
16
to
join
as
a
member.
Anyone
can
feel
unsafe
or
unsure
whilst
out
and
about
if
something
goes
wrong.
The
venues
available
in
Barnsley
have
been
trained
to
be
welcoming
and
helpful
to
anyone
and
everyone.
There
are
a
variety
of
venues
such
as
libraries
and
cafes
so
you
can
find
a
quiet
place
by
yourself
or
get
help.
For more information about this venue, please visit https://www.safeplaces.org.uk/member-schemes/barnsley/barnsley-football-club/
---
Opening Times
Weekly sessions on Wednesdays from 6pm - 7.30pm.  Please book in
---
Contact Details
Contact name: Sean Margison
Email address: sean.margison@barnsleyfc.co.uk
Phone number: 01226 211333
Mobile number:
---
Locations
Address details:
Oakwell (Indoor Academy Centre) Grove St, S71 1ET
---
Other Details
Cost: FREE
---
---
Published: 04 May 2021
---