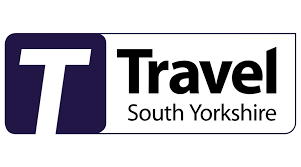 Description
Get Cheaper travel with the 16-18 travel passes.  Available to all 16-18 year olds in South Yorkshire.
The Zoom 16-18 Travel Pass replaces the 16-18 Travel Pass and is available to anyone aged between 16 and 18 who lives in South Yorkshire. Anyone who has a 16-18 Travel Pass that has not expired does not need to apply for a new Zoom 16-18 Travel Pass as their existing pass will remain valid until its expiry date.
We have contacted 7,571 customers who have a MegaTravel Pass which expired on 31 July 20201, to encourage them to apply for a new Zoom 16-18 Travel Pass.
Further information on eligibility, the benefits of having a free Zoom 16-18 Travel Pass and how to apply are available at https://travelsouthyorkshire.com/Zoom1618.
Eligibility
All young people aged 16-18, living in South Yorkshire.
Benefits
16-18 year olds can use the pass to travel anytime, anywhere in South Yorkshire for a single fare of 80p on bus or tram, and half fare on Northern trains. 
Load discounted tickets for young people on to your pass
Valid for up to 2 years depending when you turn 18
Free of charge (first issue)
See our website for eligibility application dates
What You Will Need to Apply:
A recent passport standard photo
Proof of age, passport indicator - the 28 characters on the bottom line of your passport - Driving licence number - Birth certificate - NHS Medical card - NHS prescription or any other official letter that states your date of birth. (unfortunately we are unable to accept a letter confirming your national insurance number as it doesn't state your date of birth)
Address - you must live in South Yorkshire, we aim to dispatch your pass within 11 days of receiving your completed online application.
Apply online, its easy!
Set up a MyTSY account (if you don't already have one) at travelsouthyorkshire.com
Log in and select Passes > Concessions > 16-18 Travel Pass.
Complete personal details and upload proof documents
Upload photo (view the full application guidance on our website on what kind of photo you need.)
Check your order and go to checkout.  Your pass is on its way!
If you are unable to apply online, you can obtain a paper application form from any Travel South Yorkshire Interchange. Completed application forms should include all the above information and be posted to; Contact Centre, SYPTE, 11 Broad Street West, Sheffield S1 2BQ.
Plan your Journey to College Just search for your college name in the from/to boxes on journey planner to check your quickest route. For more information on tickets and to plan your journey, visit travelsouthyorkshire.com/schoolbuses/
---
Locations
Address details:
Across South Yorkshire
---
Other Details
Cost: FREE
---
Published: 09 August 2019
---