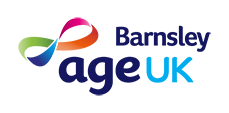 Description
The aim of the Car Scheme is very simple. In Penistone and the surrounding areas there are many older people who find it difficult or impossible to use public transport and who may therefore be at risk of becoming isolated in their homes.
Car Scheme drivers are all volunteers who take passengers in their own cars on pre-booked journeys. Trips can be for any reason and to be quite local. ie: Medical appointments, visiting friends, going to the shops etc
The service is operated by a partnership between Age UK Barnsley and Barnsley Dial-a-Ride. As a Car Scheme volunteer you can offer as much or as little time as you like, even a couple of hours can make a big difference to someone.
Please contact us to find out more or to volunteer as a driver.
---
Contact Details
Contact name: Age UK Barnsley - Penistone
Email address: penistone@ageukbarnsley.org.uk
Phone number: 01226 776820
Mobile number:
---
Locations
Address details:
Penistone
---
Published: 14 September 2021
---