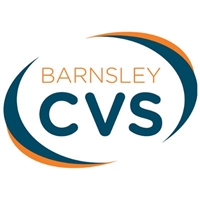 Description
If you are interested in volunteering and don't know where to start then get in contact to speak to one of our volunteer advisors who can advise you about how to get into volunteering.
We can provide you with information about what volunteering roles are out there, what would suit your skills, help you apply, as well as providing general advice and guidance.
We can do this in person at a community venue to suit you, over the phone, online via video call or via email.
As well as visiting our website www.barnsleycvs.org.uk/volunteering to find out what volunteering opportunities are near you, you can also download our app from the App store on Apple or Play Store on Android. 
Just search 'Barnsley CVS' and look for our logo.  It is a great way to search for volunteering opportunities near to you, based you your location.  If you have an account with us, you can apply for the role straight from your phone. (You can sign up for an account for free on website.)
Please contact us for more information.
---
Opening Times
Monday - Friday 9.30am – 4.30pm
---
Contact Details
Contact name: Rachel Neale
Email address: volunteer@barnsleycvs.org.uk
Role: Volunteer Manager
Phone number: 01226 812183
Mobile number:
---
Locations
Address details:
Priory Campus, Pontefract Rd, Lundwood, S71 5PN
---
---
Published: 13 August 2021
---