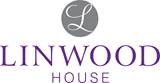 Description
Linwood House is an established drug and alcohol detoxification and residential rehabilitation centre located in Barnsley. The centre provides adult in-patient treatment for substance abuse and dependence including alcohol, cocaine, cannabis, heroin, opiates, legal highs and prescription drugs.
Our therapy approach is focussed on helping you address your dependence on drugs or alcohol and empowering you to make choices and the changes you need to make, to achieve your recovery goals.
Why Choose Linwood House? 
A Staff Team that includes a Health Professional and specialist nurses trained in mental health and addiction.
Therapists accredited with the BACP and Federation of Drugs and Alcohol Professional Body. - Support Workers who are health and social care trained and hold drug and alcohol certificates. - Detoxification and Rehabilitation available on one site.
Tried and tested therapies. - 12 months free aftercare
We have experience in helping people overcome drug and alcohol addiction since 2006. - Part of the Care Plus Group who are an award winning care provider. At Linwood House we have helped people from all walks of life to overcome addiction. We have an easy admissions process, as we understand that at the point you need help with your addiction is usually a point in your life when you have hit rock bottom and it can be extremely distressing for you and your loved ones.
All admissions need to be pre-booked but we understand the urgency to your situation and we can usually accommodate a new admission within 24 hours. Transport can be arranged. If you make an initial enquiry we will ask some basic information whether it is you wanting to use the service or a family member or if you are a referral agency. Any enquires will be treated in the strictest confidence and it is a chance to ask us any questions.
Please do not hesitate to contact us or visit or website to download our brochure for more information.
---
Opening Times
We are available 24 hours, 7 days a week
---
Contact Details
Contact name: Advice & Admissions.
Phone number: 03301 736 751
Mobile number:
Address: We also have an enquiry form on our website, www.linwoodhouse.co.uk,
---
Locations
Address details:
Wensley Road, New Lodge, Barnsley, S71 1TJ
---
Published: 09 August 2019
---