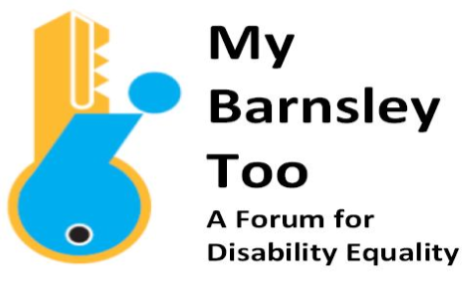 Description
My Barnsley Too is for all disabled people, their families, friends and supporters that offers the residents of Barnsley the opportunity to have their voice heard by the service providers.
BMBC, Berneslai Homes, Barnsley College, Barnsley Hospital NHS Foundation Trust and South Yorkshire Police may consult with My Barnsley Too.  We consult on all types of services including transport and leisure facilities, In town accessibility and the shaping of Barnsley town centre.
Together we have the ability to influence change, because it's My Barnsley Too!
Would you like to have your say? - If yes then contact us!
We also work closely with Barnsley Safe Places so please see our Autumn Newsletter and membership pack attached below.
---
Opening Times
Nest meetings Doors open at 10am Meetings starts at 10.30am and ends at 12.30pm 
Thursday 28th September 2023
Thursday 16th November 2023
Thursday 7th December 2023 (Christmas Coffee Morning)
---
Documents
Barnsley Safe Places Membership Pack Final 2023 (1)
MBT & Safe Places Newsletter Autumn 2023 A4 Print
---
Contact Details
Email address: mbt@cloverleaf-advocacy.co.uk
Phone number: 0300 012 0412
Mobile number:
---
Locations
Address details:
Community Room, The Civic, Hanson St, S70 2HZ,
---
---
Published: 09 August 2019
---