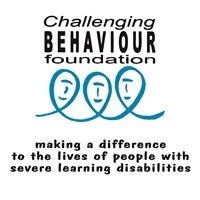 Description
The Challenging Behaviour Foundation is the only UK Charity giving people with severe learning disabilities and who's behaviour challenges, the right support and opportunities via telephone and email to help them live full and active lives.
By severe learning disabilities, we mean very limited or no verbal communication, as well as a great difficulty in learning new skills or completing everyday tasks.  
The CBF has a Family Support Service, which is one Family Support Worker answering calls and emails every weekday. Our number is 0300 666 0126 and email address is support@thecbf.org.uk.   
We operate an email network for family carers who care for children and adults with severe learning disabilities and behaviour described as challenging. Families can share experiences, information and receive support - without any obligation to reply or to identify themselves. Being put in contact with other people who have been in your shoes has proved to be invaluable for many of the families who contact the Challenging Behaviour Foundation.
We produce a large number of information resources and DVDs that offer information on topics such as positive behaviour support, specific behaviours, communication and medication. All of our information sheets can be downloaded for free, but you can also order printed copies and our DVDs by emailing info@thecbf.org.uk. These are all free of charge for families.  
Local Champions
Local champions are family carers who volunteer for the CBF, representing us at events and conferences and sharing our information and resources. Some local champions are also happy to run discussion groups and give talks.
To find out more about what our local champions do, please have a look at the volunteering page or download our Book a Local Champion Flyer.  If you would like to book a local champion to come along to your event, please email info@thecbf.org.uk. 
---
Opening Times
Monday - Thursday 9am - 5pm
Friday 9am - 3pm
---
Contact Details
Contact name: Family Support
Email address: support@thecbf.org.uk
Phone number: 0300 666 0126
Mobile number:
Address: General Phone no. 01634 838739
---
Locations
Address details:
Nationwide but can help people in Barnsley
---
---
Published: 09 August 2019
---