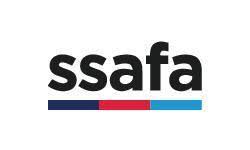 Description
How we help
SSAFA helps the armed forces community in a number of ways, though our focus is on providing direct support to individuals in need of physical or emotional care.
Addiction, relationship breakdown, debt, homelessness, post-traumatic stress, depression and disability are all issues that can affect our members of our Armed Forces community. Many of these problems only become apparent when an individual has to leave their life in the Forces and join 'Civvy Street'. SSAFA is committed to helping our brave men and women overcome these problems, and rebuild their lives.
What makes us unique?
We've been supporting the Armed Forces for more than 130 years. We support thousands of people in the UK and on military bases around the world. But it's not just this that makes us unique.
The needs of serving men and women and of veterans are becoming more diverse as the world and military landscape changes. So we work hard to make sure our services are flexible. We constantly adapt them to fit with people we support and what they need. This means we can offer everyone we work with a range of tailored services to help them navigate life in and beyond the military.
SSAFA works in partnership with other military charities and specialist organisations to ensure that those who turn to us for help get the support they need.​​
SSAFA South Yorkshire is here to help people in Barnsley.
---
Opening Times
Monday to Thursday 10am - 12pm 
If you need urgent help contact our Forcesline on 0800 260 6767 9am - 5pm Monday to Friday or live chat online.
---
Contact Details
Contact name: SSAFA South Yorkshire
Email address: syorks.branch@ssafa.org.uk
Mobile number:07483 214925
---
Locations
Address details:
Barnsley
---
---
Published: 09 August 2019
---