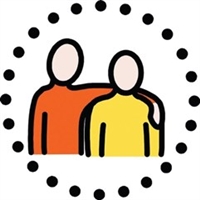 Description
What are Safe Places?
A Safe Place have agreed to provide short term assistance to any adult who feels unsure or unsafe whilst out and about in Barnsley. A Safe Place is a shop, business or public building that has signed up to Barnsley Safe Places Scheme. You can find them in the town centre and the surrounding area and in the principal towns and in a growing number of villages.
The venue staff can assist you to contact family/supporters or provide a space for an individual to recuperate and continue with their journey.
Membership
It is free to join
You can receive a member's guide 
You can receive a welcome phone call. 
We can help you use Safe Places to suit your life choices
Find out about new venues
Find out about events
  Please contact us or visit our website for more information.
https://cloverleaf-advocacy.co.uk/services/safe-places-schemes
---
Contact Details
Contact name: Anthony Carr
Email address: BarnsleySafePlaces@cloverleaf-advocacy.co.uk
Phone number: 0300 012 0412
Mobile number:
---
Locations
Address details:
Barnsley
---
Other Details
Cost: FREE
---
---
Published: 09 August 2019
---